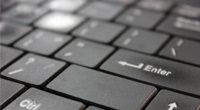 Garden City (670 KBOI News) – Investigators from the FBI and the Department of Homeland Security are trying to get to the bottom of the hack attack on the Ada County Highway District's computer system Monday.
Spokeswoman Natalie Shaver says they can't say much at this point, because the investigation is ongoing, but they do know what kind of attack it was.
"So it turns out it was a ransomware attack," said Shaver.  "We did not end up paying, and as far as we know, no data was lost.  Even though we were without computers, there wasn't that much of an impact to our customers or our operations."
According to Norton.com, ransomware is a type of attack that locks and encrypts computer data, after which the hacker demands a ransom to unfreeze the computers.
In order to protect yourself from it, Norton advises keeping your operating system and security software up to date, and don't automatically open email attachments.
For more information, click here.