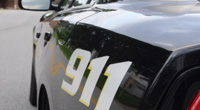 Two men were arrested early Wednesday in Boise's North End, after multiple cars were broke into.
Boise Police responded to 19th and Ada Streets a little before 1 a.m. after a caller reported two men were going through items in a car and then headed north on foot.
Police located and arrested the two men, identified as Francisco Castro and Enrique Torres-Ortega, both from Ontario.
Boise Police say the two had items in their possession taken from vehicles in the area.
CBS 2 News reports, Castro and Torres-Ortega are each charged with four felony counts of burglary.
Police say there may have been other vehicles broken into and anyone with information is asked to call Boise PD non-emergency dispatch or Crime Stoppers at 208-343-COPS.