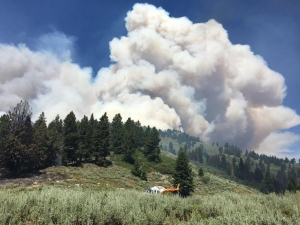 Once again – we have a Red Flag Warning today.
A weather system has moved into the area, bringing wind and warm air into southwestern Idaho. The National Weather Service says there is a chance we could see a thunderstorm by this afternoon, and that is where the real trouble lies. Lightning strikes, coupled with strong winds and the hot days we have been seeing all makes for the perfect scenario for wildfire to take place.
The Red Flag warning includes most of Southwestern Idaho, and goes thru 6pm Friday.