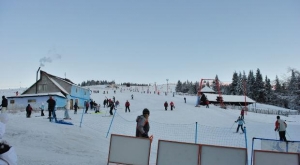 Bogus Basin received 11 inches of snow on Tuesday, and likely will be cutting off season pass sales this week to maintain social distancing on the mountain this winter.
Season passholders will be given priority for skiing and riding; as on busy days, day lift ticket sales will be limited.
Full-access season passes are currently selling for $459 and are available on the resort's website, bogusbasin.org.
Bogus Basin tells the Idaho Press, they purchased two electronic sign boards to be placed at the bottom of Bogus Basin Road, to alert people to any limits to day ticket sales or road conditions.