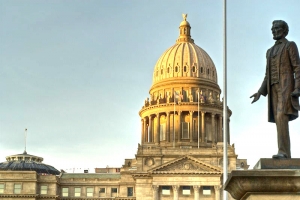 The Idaho Legislature's recess last week, prompted by a COVID-19 outbreak in the Capitol, comes with a cost for taxpayers.
The session's delay will last more than two weeks — and cost a total of about $318,000.
EastIdahoNews.com reports, State legislators are still getting paid for living expenses for days they're on break on top of their regular salaries for the session.
And session staffers, who remain in the Statehouse for another two weeks, will get compensated to continue their work.
The session will begin again next week on April 6th, and expect to continue working for 2 to 3 weeks before finishing the session for 2021.