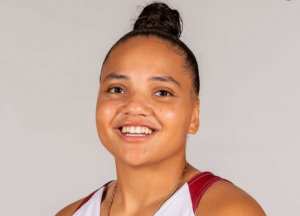 Former Mountain View graduate Destiny Slocum has made it to the big leagues.
The Treasure Valley basketball star was drafted 14th overall in the WNBA Draft to the Las Vegas Aces.
The local high school basketball phenom played for Maryland, Oregon State and then later Arkansas.
She averaged 15 points a game, 3.9 assists, and 3.3 rebounds during her college career.