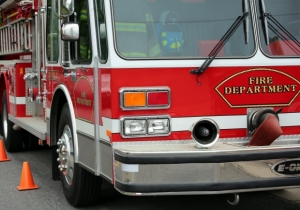 Fire crews from several agencies battled a house fire in Boise Sunday evening.
Crews were called to West Maymie Road, which is north of State Street and east of Horseshoe Bend Road. The first call came in just before 8:30 pm.
Smoke could be seen coming from the home as crews worked to put out the fire.
CBS 2 News reports, the cause of the fire is still under investigation. No explosives were found on the property, but there were flares.
Crews say nobody was hurt.