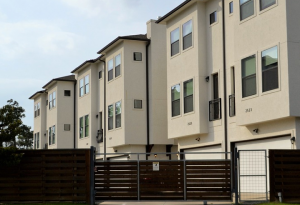 A 270-unit apartment complex is coming to southeast Boise, near the intersection of Gowen Road and Federal Way.
Before attaining approval, the developer, first had to hurdle an appeal by concerned neighbors. However, the council unanimously denied the appeal – essentially giving the approval of the apartment complex – while adding several design conditions to appease those neighbors.
The Idaho Press reports, conditions include that the access road remain open for the duration of construction, parking spots be installed along the roadway and that access for bicycles be explored.
Plans for the apartment complex on E. Gowen Road include 14 buildings, a clubhouse and multiple playgrounds.