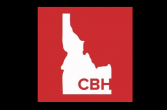 Idaho's largest home builder went head to head in an auction against the nation's largest luxury builder and came away with 282 acres of state farmland near Caldwell to develop with houses.
But it cost six times the property's appraised value — a windfall for the University of Idaho, the sale's beneficiary.
The Idaho Statesman reports, the sale went to Corey Barton, of CBH Homes.
Barton bid $35.2 million for the parcels located between Vallivue High School and Vallivue Middle School.