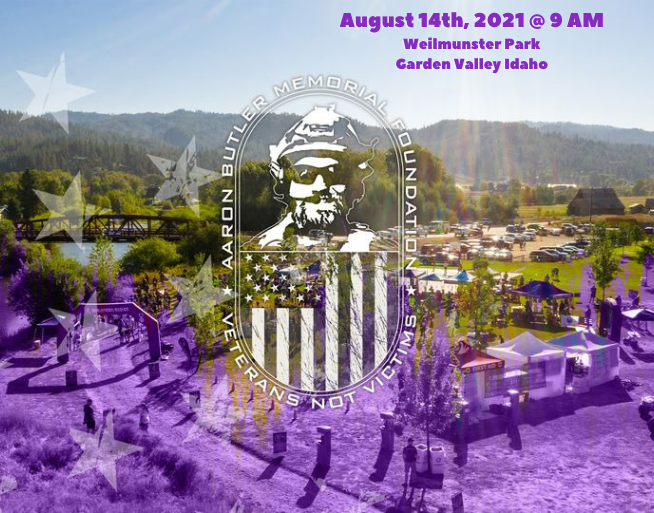 Join us August 14th for the Staff Sergeant Aaron Butler Memorial Purple Heart Run at Weilmunster Park in Garden Valley.
Sign up for the 5k, 10k, the youth 5k or the Unknown Distance Run by clicking here!
There's an after-party too with local beers and coffee, music, food and lots of fun activities for the kids.
The run is a celebration of all U.S. Service Members who have given their lives of parts of themselves physically in combat operations around the globe, including Staff Sergeant Aaron Butler.  Aaron was an U.S. Army Special Forces soldier killed in Afghanistan in 2017.  All race proceeds go to the Aaron Butler Memorial Foundation.
Learn more about this incredible event by watching this video and we'll see you August 14th in Garden Valley!