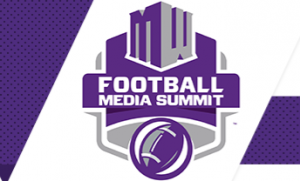 For the ninth-straight season, Boise State is predicted to top the Mountain Division in the Mountain West's preseason poll.
This marks every campaign since joining the MW in 2011, the Broncos were voted on by media to claim either the conference or the division crown.
The Broncos received 23 of 25 first-place votes with a Mountain Division-best total of 148 points.
Wyoming received the remaining two first-place votes and 115 points, followed by Air Force, Colorado State, Utah State and New Mexico.
Nevada topped the West Division poll, garnering 19 first-place votes.
Boise State aims to capture its fifth-consecutive Mountain Division title and appearance in the MW Conference Championship.
Since joining the MW, the Broncos have claimed four conference titles, tying them for the most in league history, despite being a member for just 10 of the conference's 22 seasons.