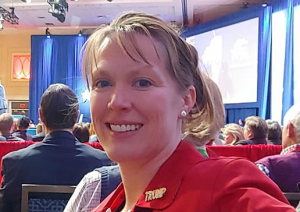 There is more information available today about the ethics complaints filed against Rep. Priscilla Giddings.
The Idaho Press reports – more than a third of Idaho House members have accused Rep. Giddings of engaging in behavior that's "detrimental to the dignity and integrity of the House."
Two recent ethics complaints say Giddings fell short of the high standards expected of a representative when she posted information identifying a House intern who accused former Lewiston Rep. Aaron von Ehlinger of rape.
One complaint was filed by Rep. Greg Chaney, the chairman of the House Judiciary, Rules and Administration Committee.
The second was signed by 24 House members, including 16 Republicans and eight Democrats.
The House Ethics Committee will hold a public hearing in Boise on Aug. 2nd to consider the matter further.