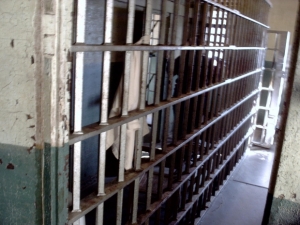 Since the beginning of this year, the Idaho Department of Correction has experienced extreme staffing shortages, creating some concern over the safety of inmates and workers.
"It impacts us and our staff," said Bree Derrick, deputy director for Idaho Department of Correction. "The direct impact for them is, they miss out on their families, right? They are spending long hours with us. We're asking them to work overtime in some cases, and that means they might miss a graduation or first day of school, and that's stuff they can't get back. So there's a real personal impact for the people who work for us, and that's why it's so important that we fix this."
CBS 2 Bews reports, currently, there are 180 positions needed to be filled, leaving Idaho's nine prisons only 75 percent staffed.
"We don't have the luxury of closing our doors and not providing service," Derrick said. "We provide a critical public safety service, and we have to be available 24 hours a day, you know, 365."
As businesses across Idaho are struggling to find employees, many of them have raised their pay in order to recruit more employees.
Recently, the Idaho Department of Correction raised its hourly salary from $16.75 to $19 an hour to compete with other jobs.
"We know that everyone is facing a staffing shortage," Derrick said. "Every, you know, service industry. Like, so many places you drive by have signs looking for help, and so we knew that we had to be more completive, and the people that we're looking for aren't entry-level staff."
Some say the recent incident in which an inmate severely beat a female staffer may be the cause for their staffing shortages. But Derrick says the shortage existed before the attack.
"Any time there's an incident where a staff member is injured, it's a huge red flag for us. It's something that we immediately want to look at, investigate. And what I can tell you, even though it's early days, is that there doesn't appear to be any linkage between that and our staffing shortages."
Derrick says the job can be demanding, but it can also be rewarding.
"If all you see is what's on tv—you know, lock up, or whatever other terrible stories—you know, I think you have the perception that it's a really scary, really intense job. And it is complicated work, but it's also really rewarding. And we have, hopefully, among our ranks, thousands of people literally who want to be here to change lives and help people be more productive when they're in the community. And that's, like, the best thing we can do for public safety."
Derrick says they're looking to hire anyone who is 18 or older to be a correctional officer, and no prior experience is required.