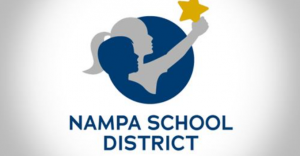 The Nampa School District is holding steady with its current plan.
On Wednesday, the board of trustees voted 3-2 to not require masks for students and staff after a heated discussion between board members.
In Nampa schools, over 25 percent of high school students were not in attendance on Aug. 30, and about 20 percent of middle schoolers were also out, along with 14.5 percent of elementary students.
"Although this is aligned with what we are hearing from other districts, it does make it difficult to teach and make sure all students benefit from instruction," a document posted on the district's website states.
The crowd at the Wednesday night meeting was heavily pro-choice when it came to wearing masks in class.
"Vaccines have been proven to work but I'm not asking for that," said Mike Kipp, Trustee. "If our numbers don't move, then we can change something. But something has got to be done."
Trustee Kim Rost said students and teachers are free to wear masks if they want, but it shouldn't be necessary.