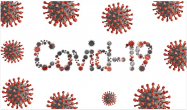 The state of Idaho reported 35 new coronavirus deaths on Tuesday.
Health officials say there were over 1,900 additional cases and another 35 additional deaths reported across the state.
To mitigate the high number of people still streaming into Idaho hospitals, Idaho Gov. Brad Little is urging all eligible residents to get the vaccine.
The state is currently operating under Crisis Standards of Care.