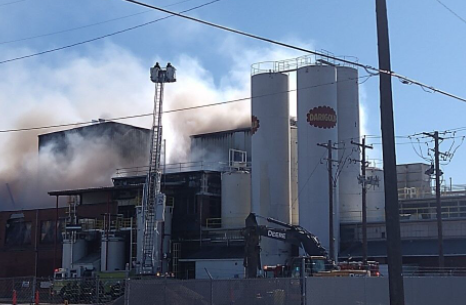 There was a fire on Tuesday at the Darigold facility in downtown Caldwell.
Well, the fire is out. It was controlled as of around 5 p.m. Tuesday, according to Caldwell Fire Marshal Alan Perry.
The cause of the fire is under investigation. Initial reports were for flames on the second floor. Roughly 80 employees on-site were evacuated.
More than 10 fire agencies responded to the blaze, which began around 2:30pm Tuesday.
The Idaho Press reports, the building that burned dates back to the 30's, and was highly combustible.
No injuries were reported. No word from Darigold yet on what they plan to do with the workers who will be effected.