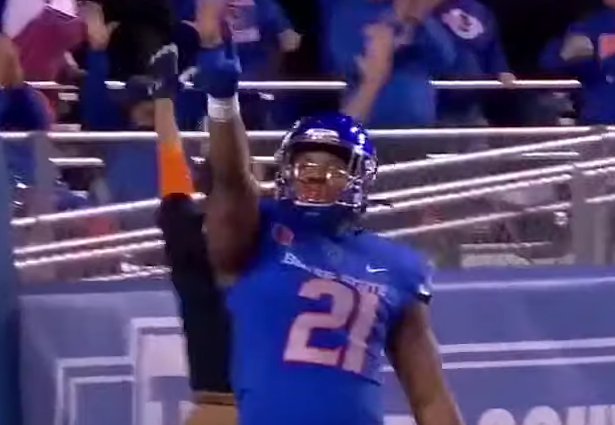 The Falcons knocked off Boise State 24-17 Saturday night.
On the biggest play of the game, the Broncos had just 10 players on the field.
The Idaho Press reports, Boise State got stuffed on fourth-and-goal while playing a man short early in the fourth quarter and the Broncos were unable to overcome a number of other issues on both sides of the ball in a surely disappointing 24-17 loss at Albertsons Stadium.
The Broncos were also called for eight penalties for 75 yards and turned the football over late in the game. Air Force rushed for 307 yards and Boise State couldn't stay out of its own way as the Broncos dropped to 1-2 in the Mountain West. Air Force essentially now has a two-game lead on the Broncos with five to play.