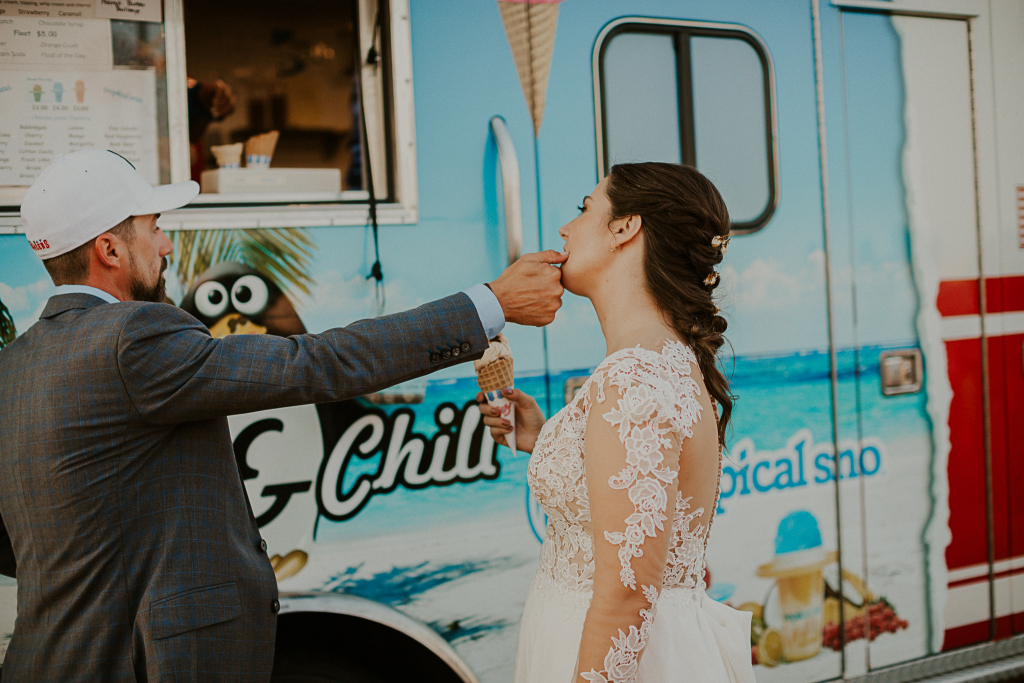 I've been married for a whole two months now, but according to a wedding photographer, said marriage might already be doomed.
According to a viral TikTok video, there are three things that can happen during a reception that usually spell bad news for the newly betrothed couple.
Red flag #1: One spouse takes a lot of family photos without the other spouse. We each did photos with and without each other, but not a lot of them, so good there.
Red flag #2: The bridal parties avoid talking about the groom/bride when getting ready or in speeches. That typically means they don't like him/her/they. We didn't have a wedding party, but everyone got along as far as I know.
Red flag #3: Here's where we have a problem. The last red flag says that the couple spends more time with friends than with each other at the reception. We did the first dance and some photos, and then I drank a lot and he emceed and we'd meet up when we met up.
In my defense, we've already been together eight years and I'm planning to spend the rest of my life with him. It was important to me to spend time with friends from out of state, like California and Texas. How often will I see them now that I'm officially settled down? I like to think this one isn't correct, but what do you think?