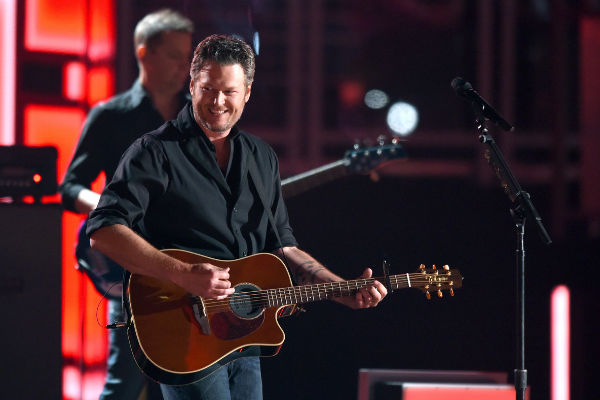 Do you want to share your favorite Blake Shelton songs with a baby in your life, but you're also worried that the songs aren't calm enough? Well, just a wait a week and that problem will be solved!
Blake is the latest country artist to get the lullaby treatment. Rockabye Baby! Lullaby Renditions of Blake Shelton comes out on February 4, and it features many of your favorite singles from the 6′ 5″ crooner.
The album kicks off with "God's Country" and wraps up with "God Gave Me You." See the full list of songs below, provided by Country Now.
1. "God's Country"
2. "Honey Bee"
3. "Boys 'Round Here"
4. "Nobody But You"
5. "Austin"
6. "Some Beach"
7. "Happy Anywhere"
8. "Sangria"
9. "Ol' Red"
10. "Sure Be Cool if You Did"
11. "Who Are You When I'm Not Looking?"
12. "God Gave Me You"