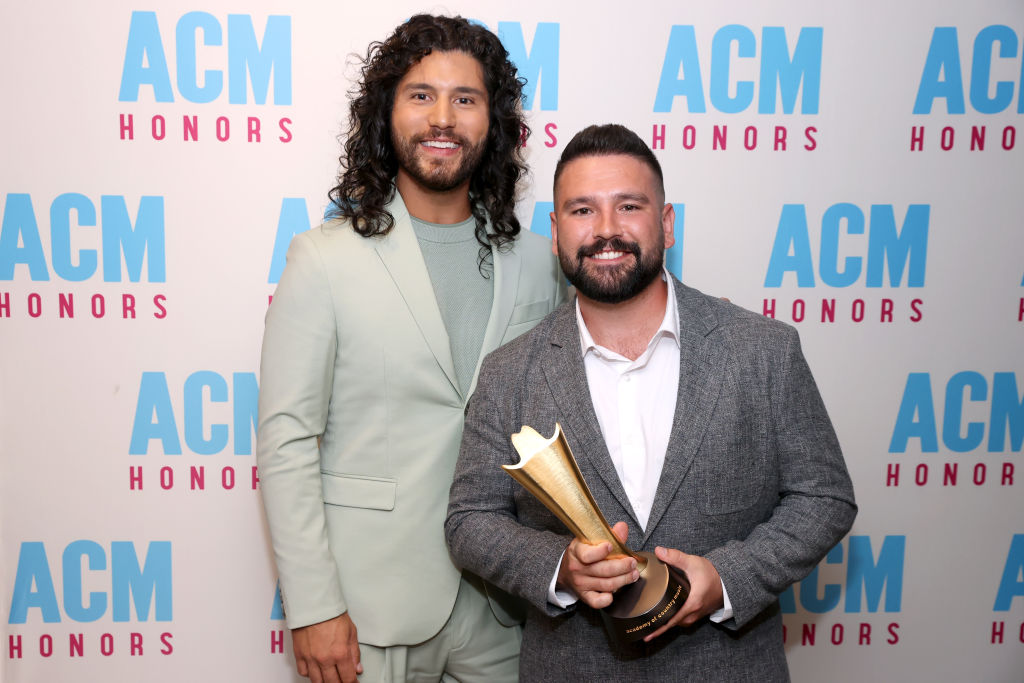 It's like I always say, another day, another lawsuit. Just kidding, I don't actually say that. But, I'm not kidding about the lawsuit—Dan + Shay and Justin Bieber are being sued over copyright infringement.
The song involved in the lawsuit is their Grammy-winning hit '10,000 Hours.' According to The Tennessean, the lawsuit claims the writers of the song "stole a core portion" of the 2019 tune from a track written in 1973 called 'The First Time Is A Holiday Baby' by the group Melomega.
I have to say…they sound similar.