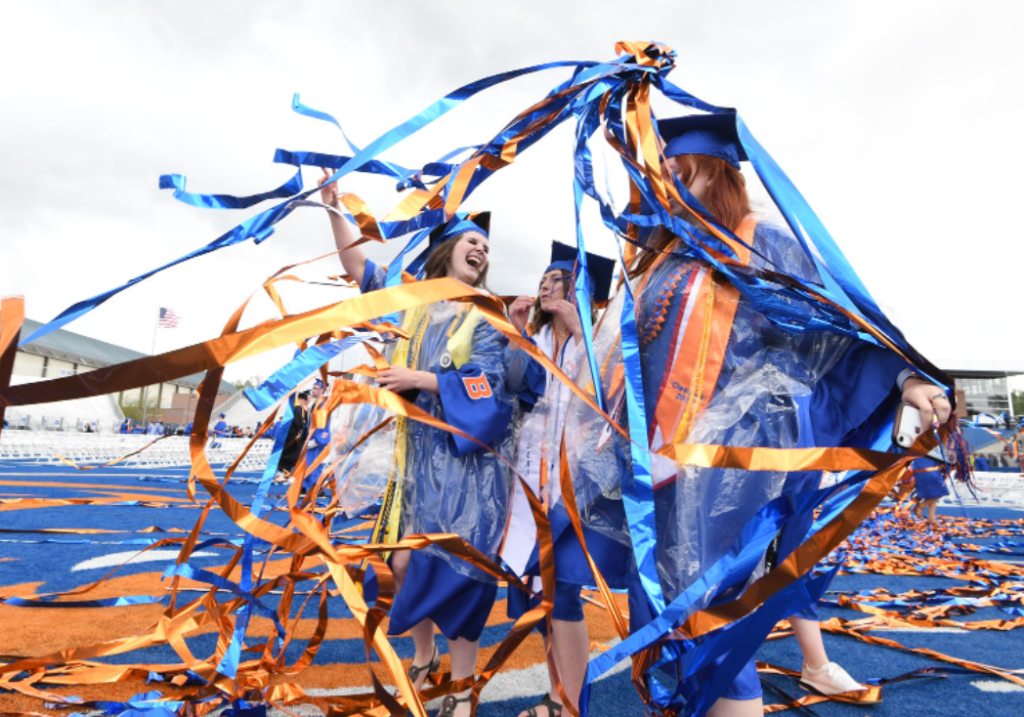 Boise State University held its 110th commencement ceremony at Albertsons Stadium on Saturday.
Over 20,000 people attended the ceremony that honored undergraduate, graduate, and doctoral students.
Around 2,400 students graduated Saturday, marking the largest graduating class in Boise State history.
Other milestones this spring include Boise State's 90th anniversary, the 50th anniversary of the first master's degree awarded, and the 25th anniversary of the first doctoral degree awarded.