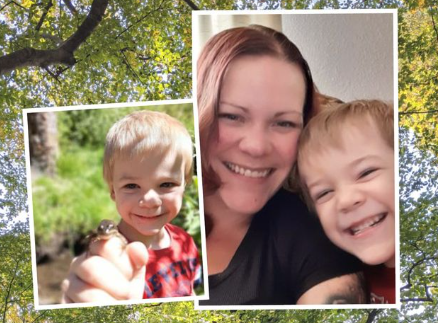 July 27 will mark one year since 5-year-old Michael Joseph Vaughan went missing from his home in Fruitland.
Since then, there have been countless searches by police and community members, but there is still no sign of the little boy.
"It's just been too long. One day was too long. One hour was too long. This is not fair to him, it's not fair to his siblings, it's not fair to his family," said Brandi Neal, Michael's mom.
Neal and her husband Tyler Vaughan said it is a day they will never forget.
"When I called Brandi, I was just panic-stricken, and I think I was for the next few days. It just didn't seem real," Vaughan said.
"Our lives have completely changed. Everything has changed," Neal said.
Fruitland Police have identified a white Honda Pilot that was around the area near the time Michael went missing. They are also looking to identify a white male in his 20s or early 30s seen near the splash pad in Crestview Park around the time Michael went missing.
Male seen near splashpad
Police have gone through nearly 1,000 leads; however, they said some people they've interviewed have not been cooperative.
"It's very upsetting to me, to us. I just don't understand why you wouldn't, and it is concerning," Neal said.
Despite the difficulties, Michael's parents remain hopeful and continue to ask the community for help.
"Help us keep his face out there. Help us keep on spreading the word across the country, across the world," Vaughan said.
"If you know something or you think you know something, please help us bring Michael home. If you have Michael, please look in your heart," Neal said.
Fruitland Police ask that you contact them if you have any information that may help find Michael.
For anonymous tips, call (208) 343-COPS.