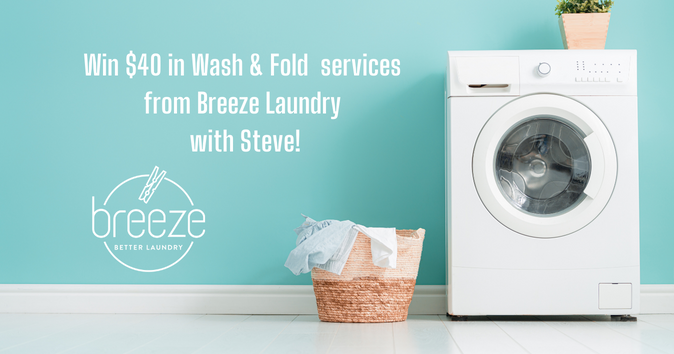 Listen to Steve Shannon next week from 3pm – 7pm for your chance to win a $40 Gift Certificate to Breeze Laundry for their new Wash and Fold service!
Breeze Laundry has two locations in the Treasure Valley:
More about Breeze Laundry's Wash and Fold Service:
Laundry in 4 minutes.
That's 2 minutes to drop off and 2 minutes to pick it up. Time to put it away at home, not included.
Our Wash and Fold service costs $1.95 per pound of laundry, with a 10 lb minimum. We exclusively use Charlie's Soap and have your clean laundry ready for pickup the day after you drop it off. Heck, if you need same day service, we can do that too.*
*Laundry for same day service must be dropped off by 11 am and will be charged a $15 service fee.