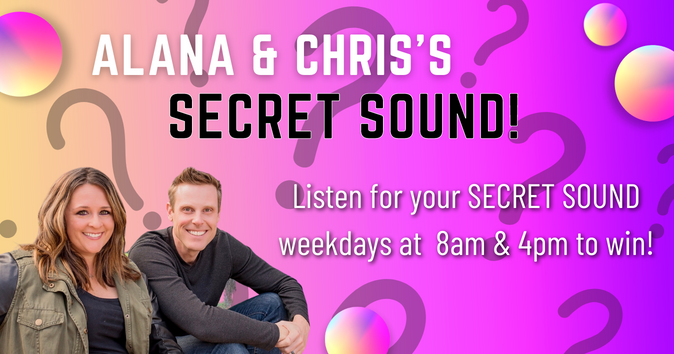 Starting Monday November 7th you have another chance to win our money!
Listen at 8am and 4pm for Alana & Chris's SECRET SOUND to play and be caller 9 when you hear it.
If you guess what the sound is YOU WIN! If no one guesses correctly, the prize keeps increasing until its guessed!
For official contest rules click here.