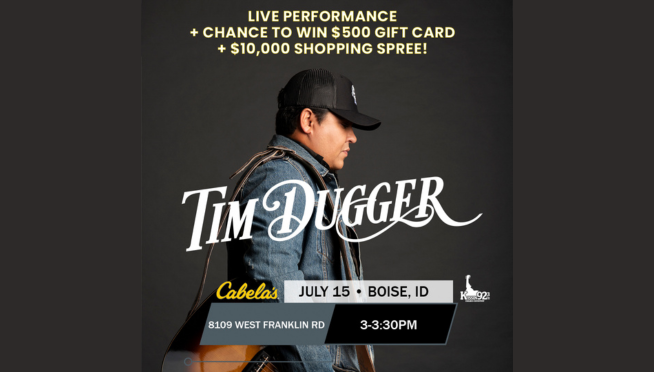 New country artist, Tim Dugger, is stopping at the Cabela's on Franklin Road this Saturday, July 15th to perform his music for you, including his single, Buy A Bar.
He'll be handing out one $500 Cabela's gift card, so make sure you enter to win at the Kissin 92.3 tent while you're there, plus you can enter for the chance to win the grand prize – a $10,000 Cabela's shopping spree!
Join Kissin 92.3 at Cabela's in Boise on Saturday, July 15th from 2PM – 4PM to hear Tim Dugger's live performance and a chance to win great prizes, courtesy of Cabela's, Curb Records, and Kissin 92.3!
View local official contest rules here.
View national contest rules here.