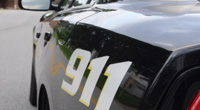 Two men from Boise were aboard a private plane that crashed in Medford Oregon Saturday, and they now both face marijuana trafficking charges.
Medford police arrested Zachary Moore and Matthew Thompson, after the plane, which was registered in Marsing, crashed into a neighborhood south of the Medford airport.
Both men suffered unknown injuries in the crash, but no one on the ground was hurt.
The two were booked on felony charges of importing or exporting marijuana items and unlawful marijuana possession. Moore is also charged with possession of a schedule I substance.
KTVL-TV reports witnesses said the plane appeared to be coming in for a landing when it clipped a tree, hit two parked cars, coming to rest on a sidewalk in front of a second tree.
A Medford police sergeant said criminal and federal drug investigations are ongoing.