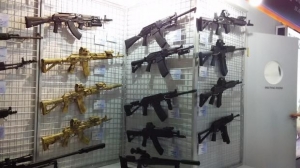 The Idaho Second Amendment Alliance and MAGA girl Idaho Chapter will hold a protest in front of Michael Bloomberg's Boise office tomorrow — on Saturday, February 15th.
The Alliance says they are holding the protest to let Democratic candidate for President know that he is in the wrong state to push – what they call – "his radical agenda."
They also say, Idaho is one of the most pro-2nd Amendment states in America and all like-minded Idahoans are invited to join them.
The group plans to meet at 11am Saturday – in front of the Bloomberg office at 1655 W Fairview Ave.