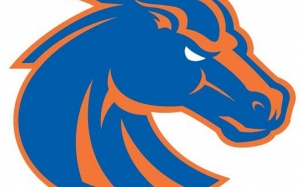 Boise State head football coach Andy Avalos continues to build out his coaching staff.
Avelos on Tuesday added Tim Plough to his staff as the Broncos' offensive coordinator and quarterbacks coach.
Plough comes to Boise State from his alma mater, UC Davis. He was the Aggies' offensive coordinator since 2017, and became the associate head coach after UC Davis made its inaugural Football Championship Subdivision playoff appearance in 2018.
Spencer Danielson has been named the Boise State football team's defensive coordinator and inside linebackers coach.
Danielson has been on the Broncos' staff since 2017, including the last two as co-defensive coordinator and defensive line coach. Danielson also served as the Broncos interim head coach after Bryan Harsin left for Auburn.
There were several reports that Danielson was headed to Auburn as well to join Harsin's staff, but in the end chose to stay at Boise State after Avalos was named the head coach.