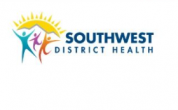 Effective immediately, any Idaho residents 16 years and older are now eligible for COVID-19 vaccine in the six counties served by Southwest District Health. Those counties are Adams, Canyon, Gem, Owyhee, Payette, and Washington Counties.
Only the Pfizer vaccine is authorized for those ages 16 and 17. The Moderna and Johnson & Johnson vaccines are both authorized for use in those 18-years and older.
Southwest District Health says the decision to expand access across the six-county region was based on the input provided by vaccine partners.