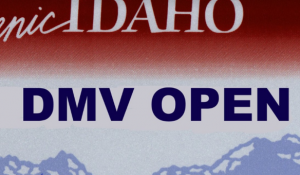 Several people went home yesterday frustrated at the DMV in Canyon County.
The CC DMV was unable to process most transactions on Wednesday.
CBS 2 News reports the problem was due to a connection issue with the Idaho Transportation Department network.
The ITD network connection was restored and you should be able to get your business handled today, if you did not on Wednesday.
For more information, visit the Canyon County DMV website.