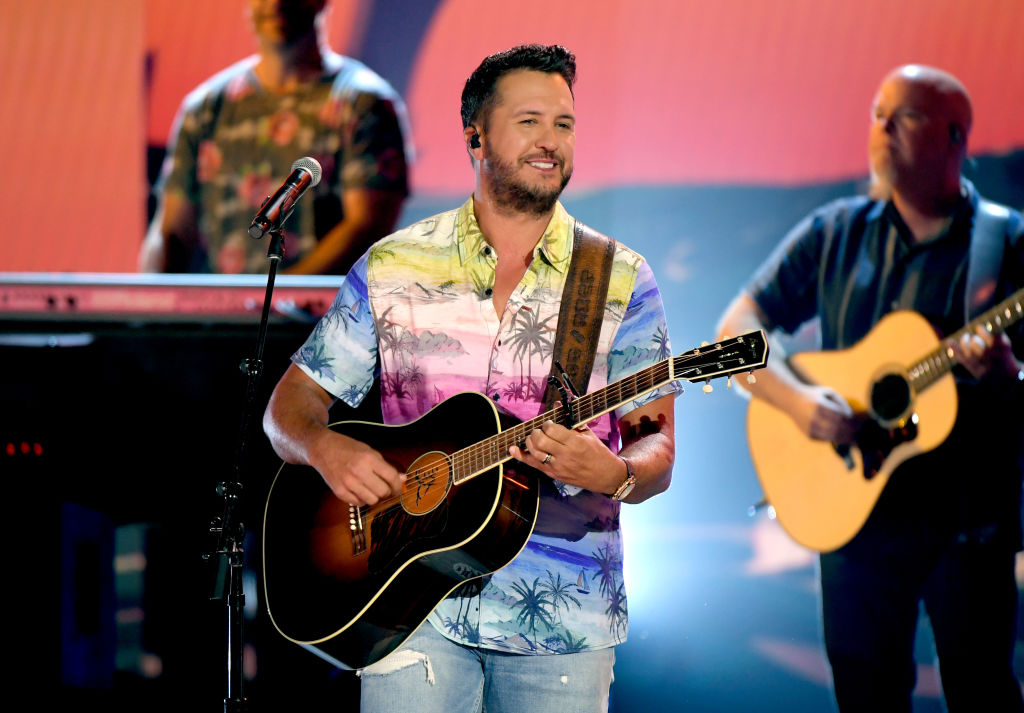 Apparently Luke Bryan was way to into the National Football Championship game on Monday. He did a lot of screaming which ultimately led to him losing his voice.
For most people, a raspy voice probably wouldn't be too big of an issue. But of course, Luke Bryan is not most people. He makes his moolah performing, and he has one of his biggest events of the year later this month—Crash My Playa.
So, his doctor has officially put him on bed rest. Caroline, being the ever supportive wife, is of course there to help out her husband…by taping his mouth shut 🙂
She said she isn't too unhappy about the situation and I can't say I blame her. My husband goes too hard on Tampa Bay game days. I could use a little extra quiet a day or two after.