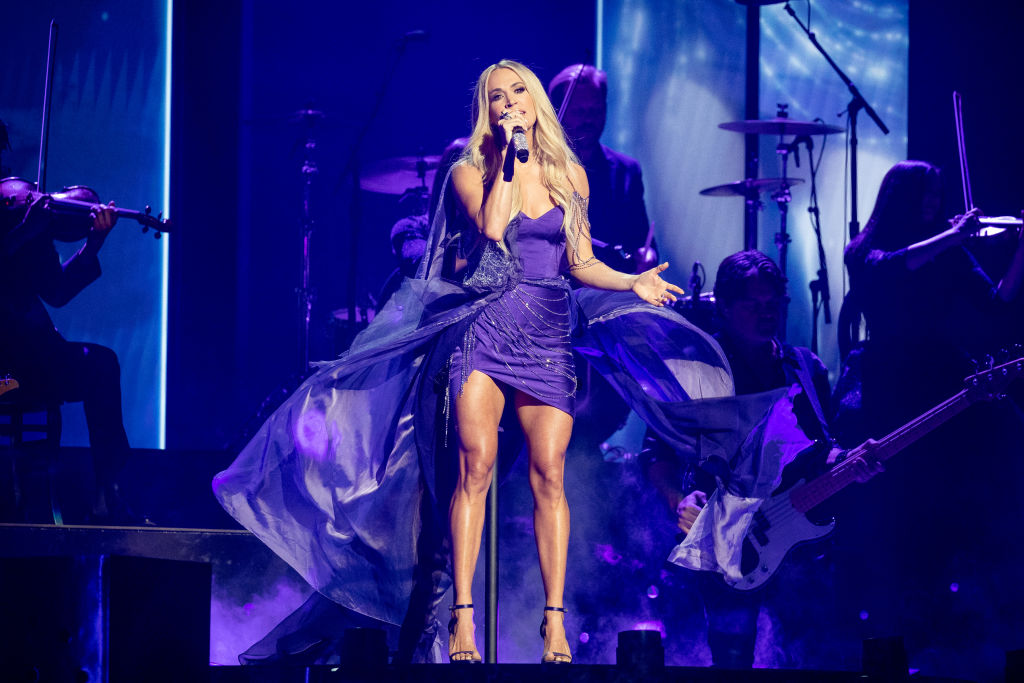 When you live on acres of farm land, you never know who is going to show up…or rather WHAT is going to show up.
A video recently surfaced on Twitter of Carrie Underwood responding to a surprise guest. She is filming the video, which shows a large snake in her kitchen, and mentions that it scared the "ever-loving…crap" out of her. However, she seems pretty calm while talking to it in her "mom voice."
She left a nearby door open for it to leave on its own terms, so here's hoping Mr. Snake cooperated.
In other Carrie news, her new album "Denim and Rhinestones" comes out on Friday, June 10.