As Walker Hayes' song "Fancy Like" is knocking on the door to the top spot on the country music airplay chart, he's announcing a tour of the same name for 2022.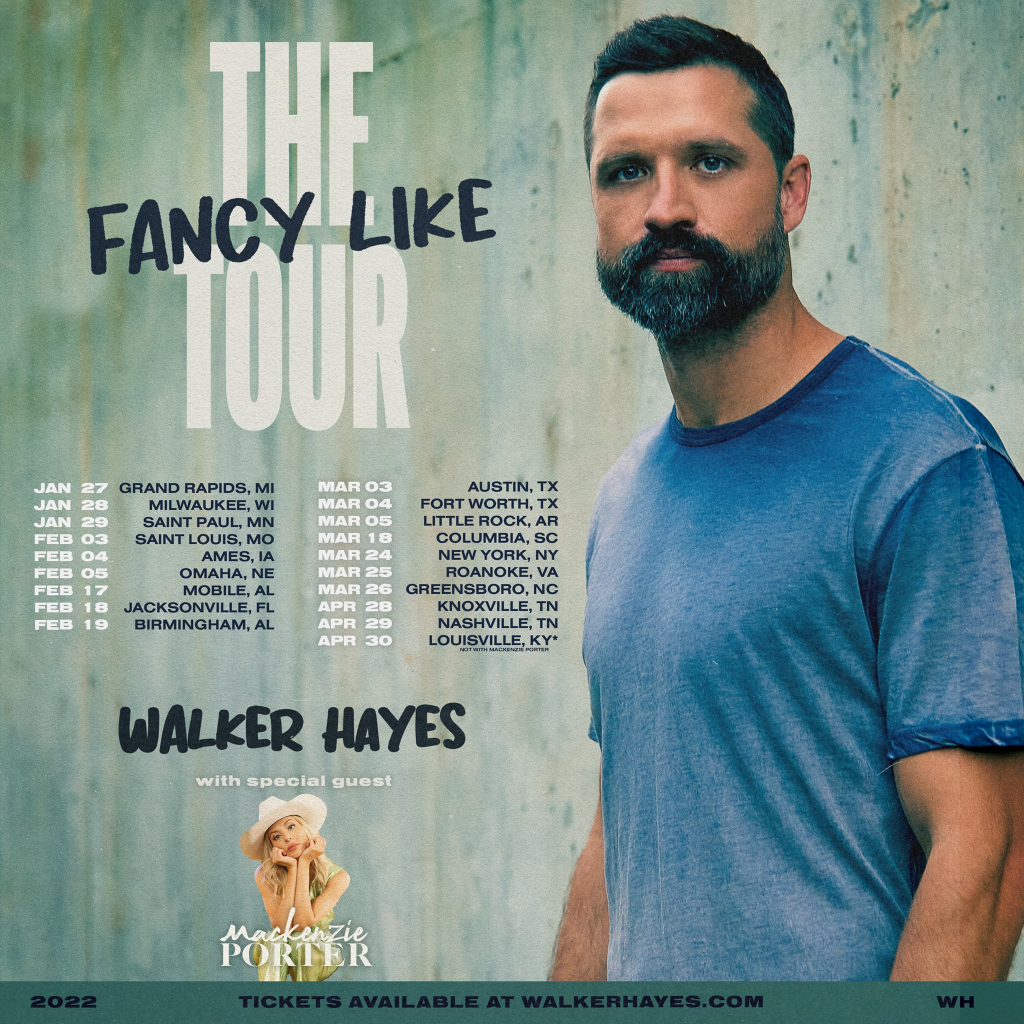 Walker shared, "Fancy Like Tour comin at cha…jacked to be playin all these cities. MacKenzie Porter will be joinin and if you don't know her yet…you should. Tix on sale everywhere Friday OR you can text me for the presale code 615-808-8426."
Walker adds, "When you get up on stage and you sing a song…especially that you wrote, and you look out, and there's just lines of people reciting your lyrics back to you…I don't know, it just kind of affirms all that work you did. And not just on that song, but maybe every one that you wrote to get to that one. You know, it's such a gratifying feeling."
Walker Hayes' The Fancy Like Tour launches on January 27th in Michigan – tickets go on sale this Friday.
Photo Credit: Robert Chavers